Lowpoly World [working name]
Check out the posts about this project here.

KaffeIndikatorn
Raspberry Pi, Python (image recognition script), HTML/CSS/jQuery

AdventureHistorians
Canvas, NodeJS, jQuery, Angular, Websockets
Procedural (kinda) idle, multiplayer RPG with Canvas and Websockets.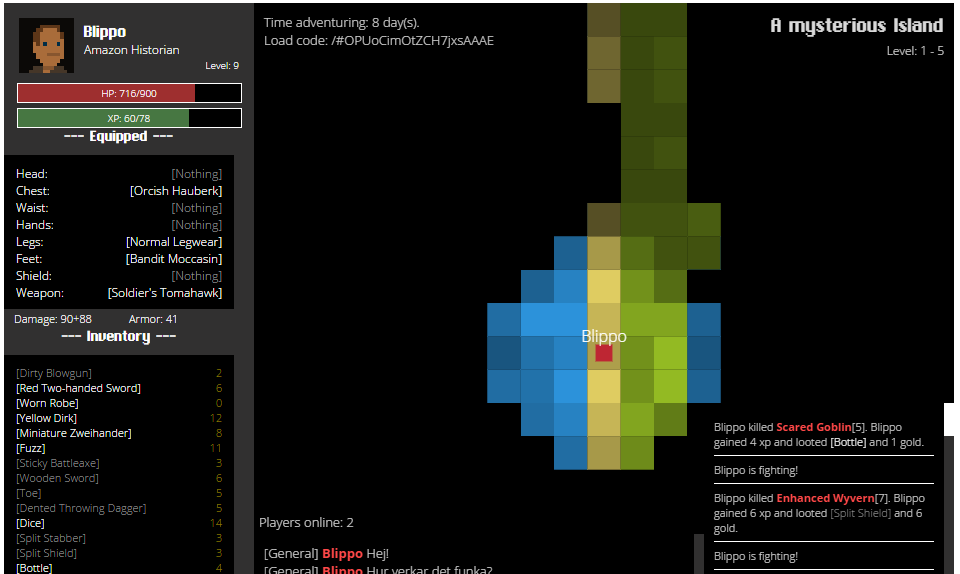 Adventure Historians (Not the most stable of applications, might reload now and again resulting in loss of data)
Penta-ball
Canvas, PhysicsJS and NodeJS
Fun Rocket League-inspired ping-pong-like party game.
Screen size is locked to 1920×1080.
Version in progress has:
– option to run several games at once
– screen size variation
– Lots of other fixes
Output (put on a screen)
Control (go to via mobile phone)
This url has been acting up lately. Working on fixing the apache conf for it.
Backup urls:
http://91.106.193.214:4000/output/index.html
http://91.106.193.214:4000/input/index.html